A fine yogurt drink
As sweet as it used to be in desserts, today it is a very favorite taste - sour. Therefore, sour fruit, lemon juice and yogurt without a lot of sugar combine into a great refreshment similar to frappe.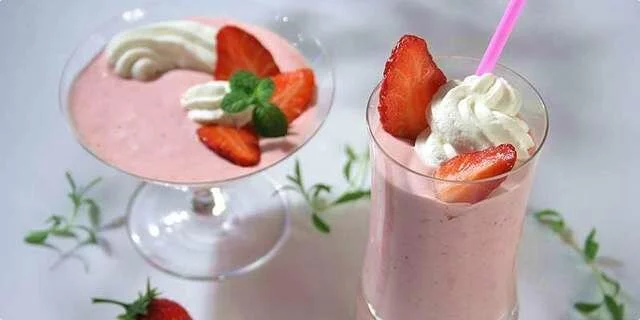 Preparation steps
Clean the strawberries and wash well. Cut them into smaller pieces, sprinkle with sugar, vanilla sugar and let stand for about half an hour.
Then mix them, add yogurt, lemon juice and lightly stir in the half-whipped sweet cream.
Pour the drink into suitable glasses and leave to cool well to become almost half-frozen.
Serving
Stir this light yogurt dessert again before serving, garnish with pieces of fruit and whipped sweet cream.
Advice
Instead of garden strawberries, you can also use wild strawberries, raspberries or blackberries.