A cake with apple puree
Apple puree makes this cake juicy and special because the cake is really prepared quickly ...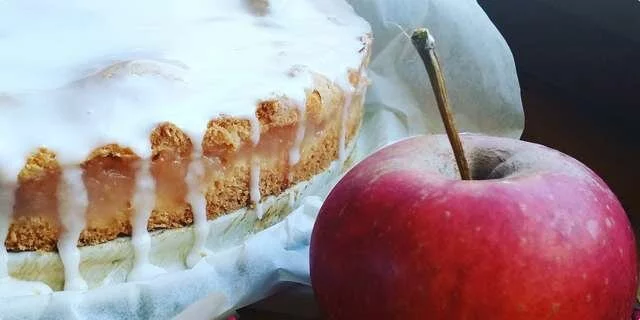 Preparation steps
Combine the above ingredients and knead with a dough wire. Turn the oven to 200 °. Line the mold (26 cm) with baking paper.
Divide the dough, develop two crusts, then cover the bottom of the mold with one crust. Over put apple puree / mousse, flatten.
Put the second crust over the puree, put the edges together a bit and bake for about 25 minutes. Cool the cake.
Pour the icing over the cooled cake with powdered sugar and milk glaze (combine both ingredients and mix until the sugar melts).