A cake from Nutella
"If you've got melted chocolate all over your hands, you're eating it too slowly." - Anonymous My friend who sent me this recipe the other day is responsible for this exquisite combination of chocolate and walnuts, I had to try it right away. Thanks to my adorable Ksenija for always thinking of me .... :))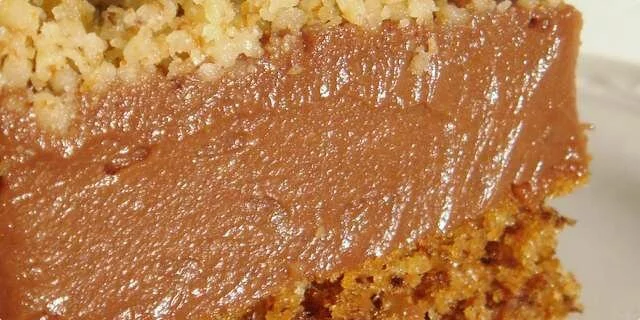 Preparation steps
Preheat the oven to 180 degrees. Coat a 34 x 22 cm baking tray with margarine and sprinkle with flour.
Biscuit: Separate the egg whites from the egg yolks. Beat the egg whites with a pinch of salt into a stiff batter. Whisk the egg yolks with the sugar with a mixer, then mix in the walnuts, bread crumbs and baking powder and finally the beaten egg whites. Pour into the prepared pan and bake for 20 minutes.
Cream: Mix the flour with a little milk, as for pudding, and heat the rest of the milk and sugar to boiling. When it boils, add a mixture of milk and flour and mix well so that no lumps form. Add one egg that you previously beat a little with a fork, and boil a little. Allow the cream to cool slightly. When the cream has cooled add the mixed butter and Nutella. Mix everything well with a mixer. Coat the cooled biscuit. Sprinkle with ground walnuts or grated white chocolate. Cool down and enjoy!