A cake for the gods
Now, don't ask me for the title because I just have no idea why it's called that. The cake has been in my notebook for a long time and I took it from my godmother Iva, whom I thank of course. The cake is great, of course. we ate ....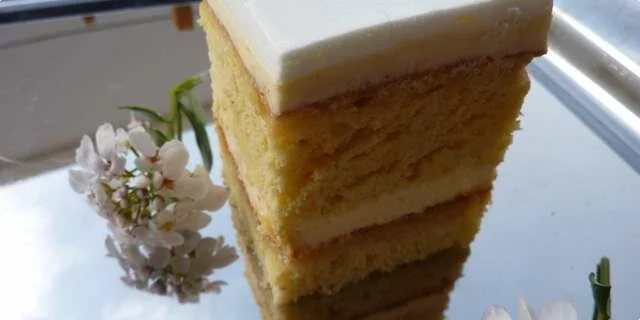 Preparation steps
For the biscuit, mix the egg yolks with the sugar, then add water little by little, the flour mixed with the baking powder and finally the egg whites, which we mixed in particular. I mix them by hand. Place on a greased baking sheet (lim38x24) and bake at 200 C for about 25-30 minutes. When the biscuit has cooled, cut it in half.
For the topping, boil water and jam, about 5 minutes. In the cold, add lemon and orange juice.
For the cream of half a liter of milk, set aside 1 dl. Bring most of the milk to a boil and put a little vanilla sugar, egg yolks, powdered sugar, flour. Mix and add to the boiled milk and mix until the first bubbles start (make as a pudding). Whisk together the margarine. When the cream has cooled add the prepared margarine.
Sprinkle half of the biscuit with half of the topping and coat with half of the cream, then again the other part of the biscuit, then sprinkle again with the rest of the topping, coat with the rest of the cream and put whipped cream over everything.