A bundle for Ellen !!
Intensified training before the national championship is very exhausting for my granddaughter and that is why she needs a lot to bite.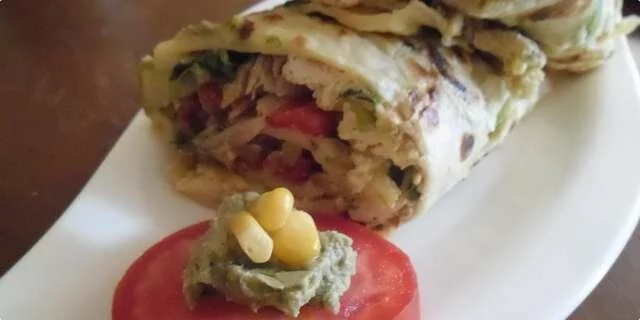 Preparation steps
Fry a bunch of spring onions in oil, then pour in the eggs and a little cooking cream. Bake the omelette.
Grate one zucchini into the pancake batter and bake pancakes from this mass.
Place the omelette on the baked pancake, and from the top arrange in order: a little spread of guacamole, sliced ​​chicory, red pepper, boiled chicken, corn, and tomato.
Roll up the roll and serve with yogurt sauce with a little garlic.