A bunch of strawberries
this some may recognize…: D came out in Send recipe no.6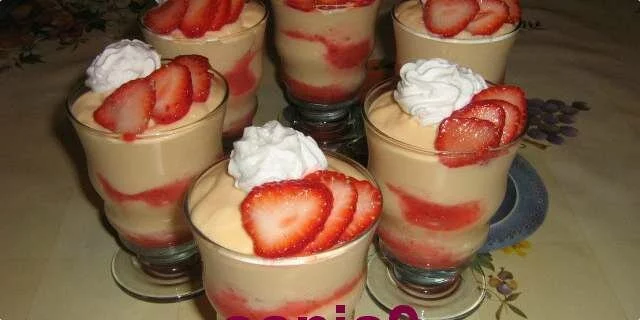 Preparation steps
Steam the filling of egg yolks, milk and sugar. Add softened gelatin. Cool down. When it starts to gel, add sour cream, 6 mashed strawberries, 250 ml of whipped sweet sour cream, lemon juice and whipped egg whites. Stir.
strawberries set aside for decoration and cut. Chop the remaining and mix with honey.
Pour into a glass alternately a mixture of sour cream and strawberry puree. Leave for 2 hours in the refrigerator. Then garnish with 100 ml of whipped cream and strawberries.